What We Do - Garden Renovations
---

In the same way kitchens and bathrooms are renovated once in a while, gardens can do with a refresh, too. This might be to match a house renovation or simply to change the feel and introduce some more contemporary features and finishes. Our work includes -
reshaping gardens and lawns,
identifying plants to be removed or transplanted,
redesigning paths, steps and driveways,
detailing new planting for the garden with scientific and common names for plants along with recommended quantities and pot sizes,
listing materials and finishes for landscape elements, like pavers, garden edges, walls and fences.
introducing landscape lighting to make the most of the new garden even after the sun goes down.
Are you interested in renovating your garden? We would love to work with you to revitalise your garden and outdoor space.
CLICK HERE to get in touch, please take a minute to submit your Garden Renovation Enquiry.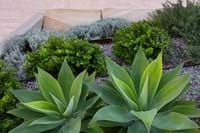 Make the first step to completing your outdoor living project