Landscape Design
---

The Outside Living team is driven to create beautiful and functional landscape design solutions for our clients. Our work includes -
detailing new plants for the garden
designing an entirely new garden
getting your new pool and garden designed, detailed, approved and built
designing and styling outdoor living areas and outdoor rooms.
Visit our PROJECTS and GALLERY pages to see some of the great gardens and outdoor spaces we have created.
We are here to turn ideas into reality. We strive to provide this service with minimum fuss. We have established relationships with many specialist consultants to help when additional detailing is required (eg structural engineering specifications and arborist reports).
Many of our clients value realistic images to show how their new outdoor area could look. CLICK HERE to see some of our 3D Landscape Design Presentations.
Project documentation is produced to address the project and the design. This might include -
a Planting Plan and Planting Schedule,
a Landscape Concept Plan,
a complete set of plans and reports for a Complying Development Certificate (CDC) or Council Development Application (DA).
We recognise that each client has different dreams and each space provides unique opportunities and potential. We love what we do, and we would love to help you create your dream outside living area. CLICK HERE to tell us about your dream project.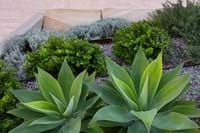 Make the first step to completing your outdoor living project